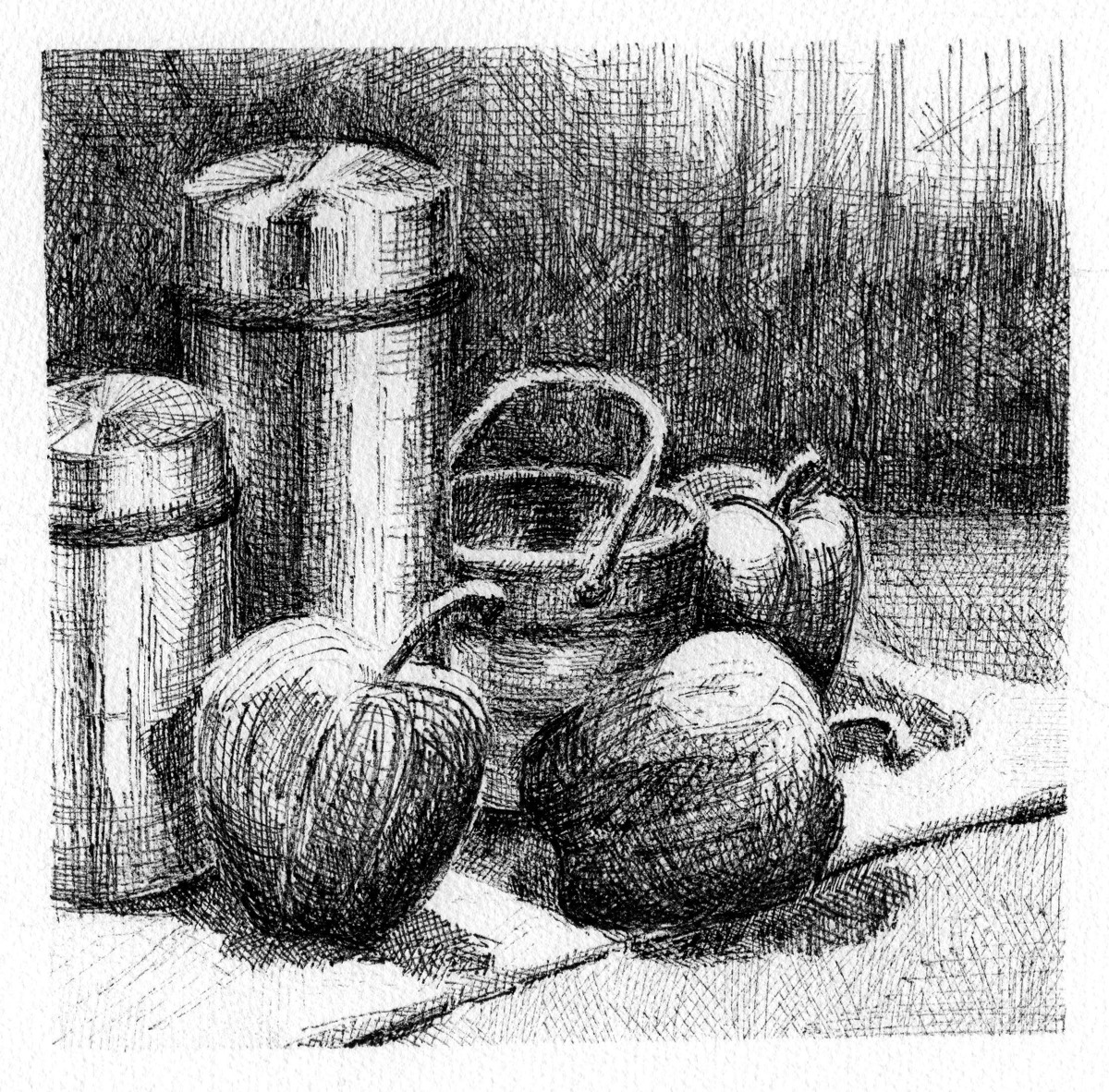 Project Description:

The curriculum for 6-8
th
graders focuses on a portion of the elements and principles of design. The elements that are explored in class will help to create the backbone of student's middle school art experience. Line, value, color, texture and repetition are all investigated through the various projects completed in class. Students will develop observation and technical skills in drawing, painting, printmaking, sculpture, and various other art mediums.


Learning Targets:
The student will:
-
Identify and create artwork based on the elements of art and on the principles of art.

-
Demonstrate through their artwork how to use the elements of art to show movement and express feelings.

-
Recognize, compare and use different media to create their artwork.

-
Develop a respect and appreciation for the artwork of artists, including classmates' art.

-
Recognize and compare differences in several art mediums.

-
Create representational and abstract art.

-
Learn to create depth in a 2-dimensional artwork using one and two point perspective.

-
Communicate thoughts, feelings and experiences to others through art.

-
Understand terms that are basic to art media, procedures and techniques, as well as art appreciation.

-
Maintain a sketchbook for a variety of drawing assignments to perfect their hand-eye ability and drawing skill.

Enduring Understandings:

6-8
th
Grade students will develop an understanding of how generating ideas and planning can lead to expressive creations. Students will also have a better understanding of how color theory influences artists. Artists will communicate meaning through the visual arts.


Essential Questions:

What are the four blending techniques used in still life creation?
What makes a successful composition?
What is color theory?
How does an artist begin his or her work?

What are the elements and principles of design?

Rubric:
Rubrics have become popular with teachers as a means of communicating expectations for an assignment, providing focused feedback on works in progress, and grading final products. A rubric is a document that articulates the expectations for an assignment by listing the criteria, or what counts, and describing levels of quality from excellent to poor.


Rubrics are often used to grade student work but they can serve another, more important, role as well: Rubrics can teach as well as evaluate. When used as part of a formative, student-centered approach to assessment, rubrics have the potential to help students develop understanding and skill, as well as make dependable judgments about the quality of their own work. Students should be able to use rubrics in many of the same ways that teachers use them—to clarify the standards for a quality performance, and to guide ongoing feedback about progress toward those standards.

The rubric for the still life project can be viewed, downloaded and printed below. Enjoy


Value:
The lightness or darkness of tones or colors. White is the lightest value; black is the darkest. The value halfway between these extremes is called middle gray.
Alphonso Dunn
was born in Jamaica and migrated to the United States at age 17. Inspired by ambitions for a career in medicine, he completed his undergraduate study in Applied Chemistry at William Paterson University; however, his enduring passion for drawing led him to earn a Master of Fine Arts from the New York Academy of Art. After completing his graduate study, he taught high school chemistry and various college art courses. Alphonso has since won number awards and his work can be found in numerous private collections in the US and worldwide. He is widely known for his popular YouTube channel and art instruction books, Pen & Ink Drawing: A Simple Guide and Pen & Ink Drawing Workbook. His YouTube channel has over 450,000 followers and features hundreds of free videos and tutorials on drawing, sketching, pen and ink, watercolor and more for learners at all levels. He currently resides in New Jersey.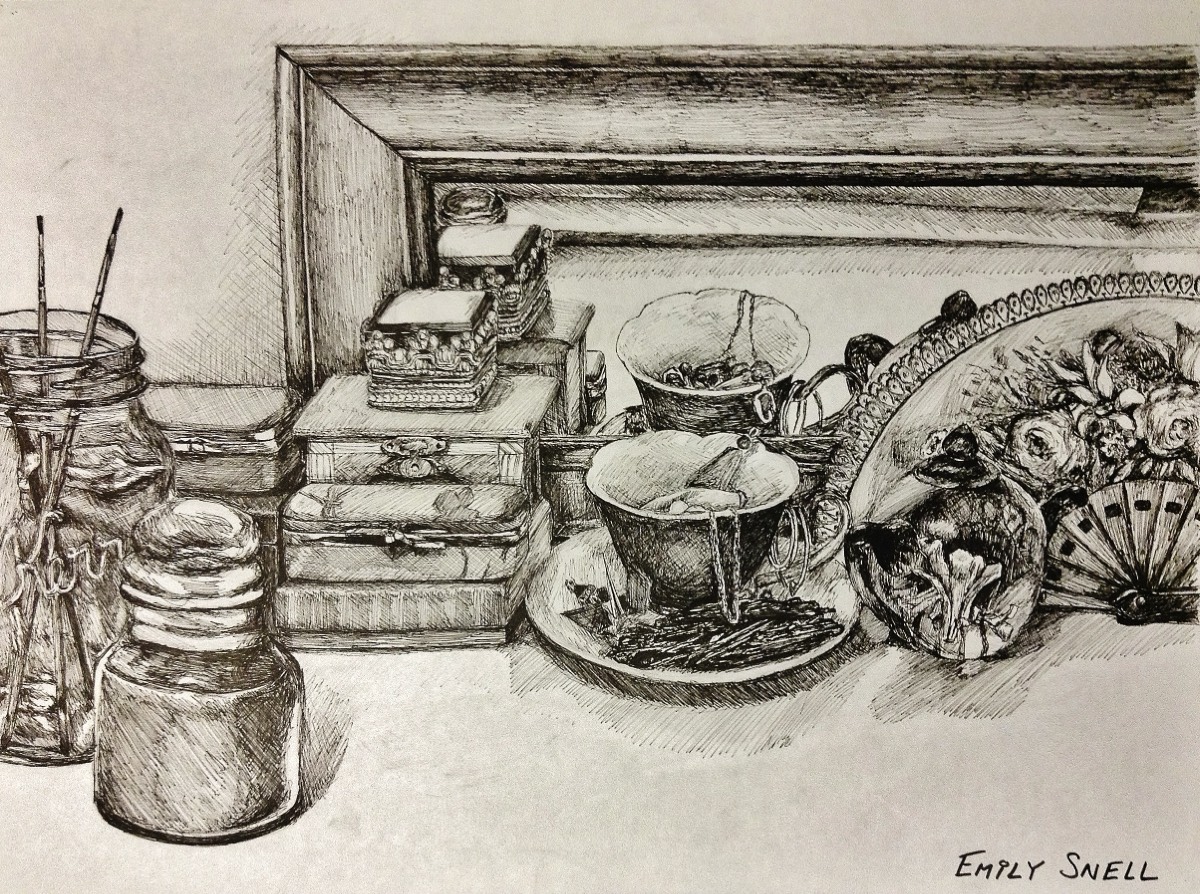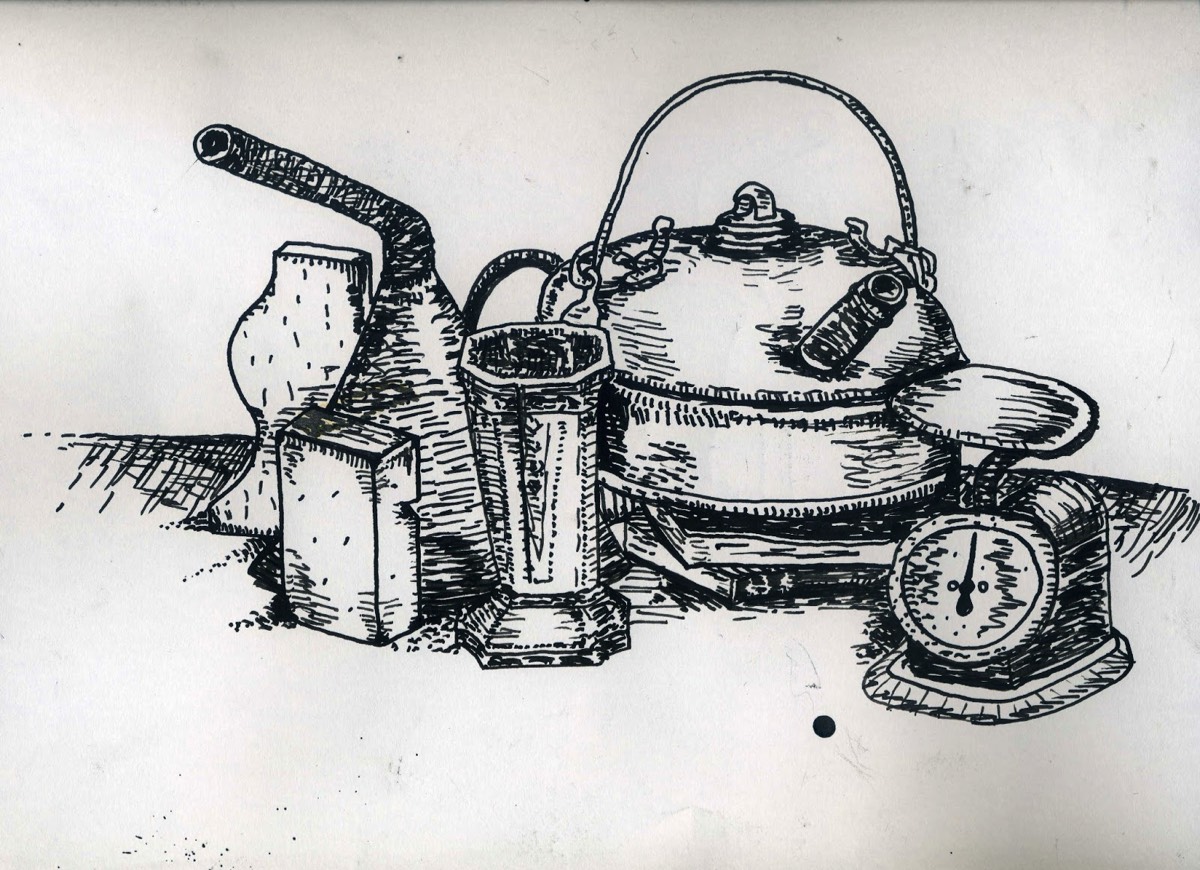 Project Supplies:
The student will need the following supplies to complete this assignment:
-
Ink Pens

-
Paper