Project Description:

The curriculum for 8
th
graders focuses on a portion of the elements and principles of design. The elements that are explored in class will help to create the backbone of student's middle school art experience. Line, value, color, texture and repetition are all investigated through the various projects completed in class. Students will develop observation and technical skills in drawing, painting, printmaking, sculpture, and various other art mediums.


Ohio Fine Arts Standards
The student will:
8.2PE
Select materials and techniques to independently create works of art.

8.3PE
Make aesthetic decisions using the elements of art and principles of design.

8.4RE
Understand how cultural factors affect what contemporary artists create.
8.2CO
Research artistic professions of personal interest.


Learning Targets
The student will:
Learn 5 details of what architects do for a living and explore different building materials
Analysis 3 key features in how homes are built and investigate the evolution of how buildings get produced
Will use 3 different techniques to create texture in a clay house
Will be able to blend paints together to create the proper shade necessary realistic color
Enduring Understandings:

8th Grade students will develop an understanding of how generating ideas and planning can lead to expressive creations. Students will also have a better understanding of how color theory influences artists. Artists will communicate meaning through the visual arts.


Essential Questions:

What are the four blending techniques used in still life creation?
What makes a successful clay composition/sculpture?
What is color theory?
How does an artist/architect begin his or her work?

What are the elements and principles of design use in the creation of the clay house?

Rubric:
Rubrics have become popular with teachers as a means of communicating expectations for an assignment, providing focused feedback on works in progress, and grading final products. A rubric is a document that articulates the expectations for an assignment by listing the criteria, or what counts, and describing levels of quality from excellent to poor.


Rubrics are often used to grade student work but they can serve another, more important, role as well: Rubrics can teach as well as evaluate. When used as part of a formative, student-centered approach to assessment, rubrics have the potential to help students develop understanding and skill, as well as make dependable judgments about the quality of their own work. Students should be able to use rubrics in many of the same ways that teachers use them—to clarify the standards for a quality performance, and to guide ongoing feedback about progress toward those standards.

The rubric for the clay castle project can be viewed, downloaded and printed below. Enjoy
Matt Long
is a sand sculpture artist who custom designs different sculptures to see the needs of his clients. He creates fascinating, one of a kind displays using nothing but sand and water. He was the cast member from the two season run of the TV show Sand Masters, which was originally featured on the Travel Channel. He also has four World Championship medals from international competitions.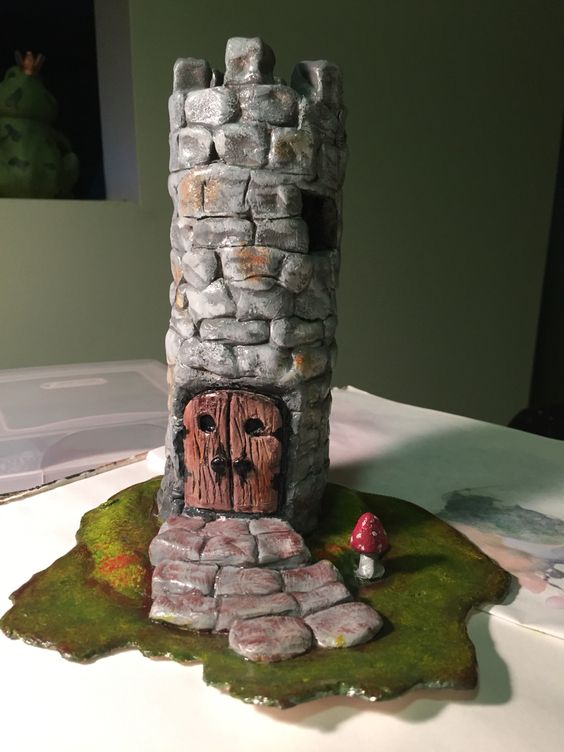 Project Video Regular Clay





Project Demonstration Air Dry Clay






Project Video Painting / Designing / Texture