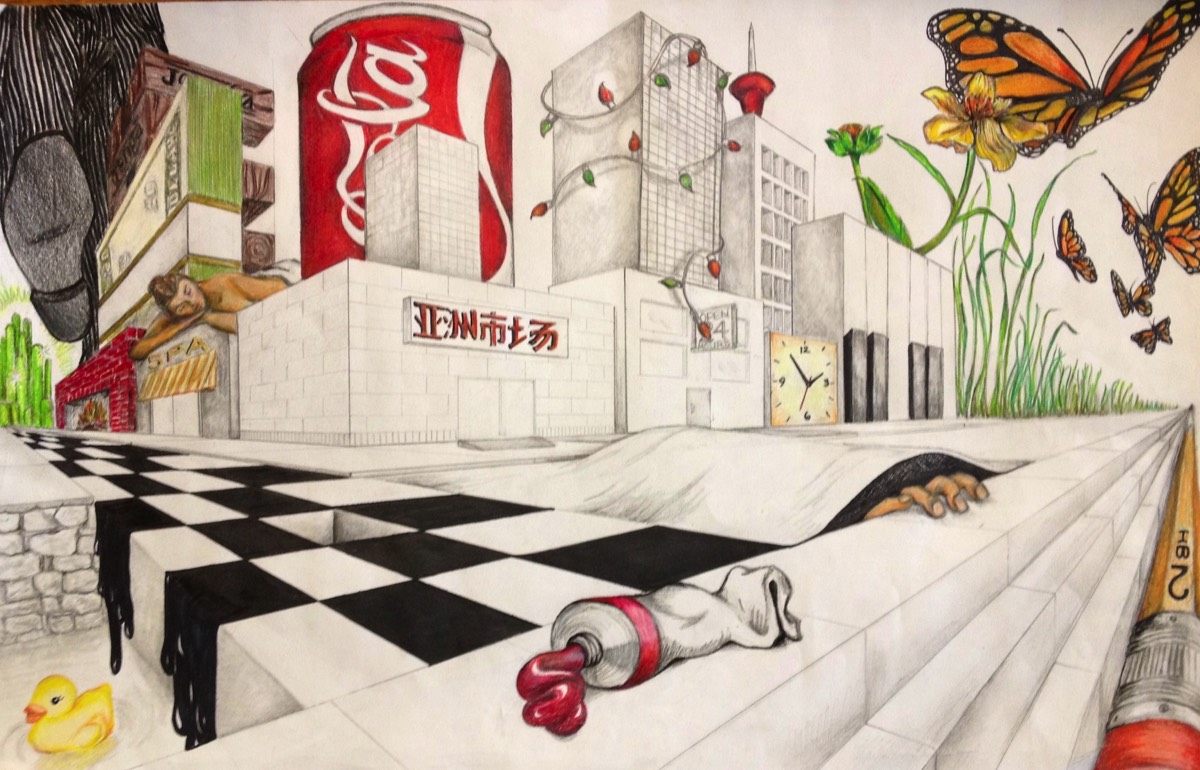 Project Description:

The curriculum for 6-8
th
graders focuses on a portion of the elements and principles of design. The elements that are explored in class will help to create the backbone of student's middle school art experience. Line, value, color, texture and repetition are all investigated through the various projects completed in class. Students will develop observation and technical skills in drawing, painting, printmaking, sculpture, and various other art mediums.


Learning Targets:
The student will:
-
Identify and create artwork based on the elements of art and on the principles of art.

-
Demonstrate through their artwork how to use the elements of art to show movement and express feelings.

-
Recognize, compare and use different media to create their artwork.

-
Develop a respect and appreciation for the artwork of artists, including classmates' art.

-
Recognize and compare differences in several art mediums.

-
Create representational and abstract art.

-
Learn to create depth in a 2-dimensional artwork using one and two point perspective.

-
Communicate thoughts, feelings and experiences to others through art.

-
Understand terms that are basic to art media, procedures and techniques, as well as art appreciation.

-
Maintain a sketchbook for a variety of drawing assignments to perfect their hand-eye ability and drawing skill.

Enduring Understandings:

6-8
th
Grade students will develop an understanding of how generating ideas and planning can lead to expressive creations. Students will also have a better understanding of how color theory influences artists. Artists will communicate meaning through the visual arts.


Essential Questions:

What are the four blending techniques used in still life creation?
What makes a successful composition?
What is color theory?
How does an artist begin his or her work?

What are the elements and principles of design?

Rubric:
Rubrics have become popular with teachers as a means of communicating expectations for an assignment, providing focused feedback on works in progress, and grading final products. A rubric is a document that articulates the expectations for an assignment by listing the criteria, or what counts, and describing levels of quality from excellent to poor.


Rubrics are often used to grade student work but they can serve another, more important, role as well: Rubrics can teach as well as evaluate. When used as part of a formative, student-centered approach to assessment, rubrics have the potential to help students develop understanding and skill, as well as make dependable judgments about the quality of their own work. Students should be able to use rubrics in many of the same ways that teachers use them—to clarify the standards for a quality performance, and to guide ongoing feedback about progress toward those standards.

The rubric for the perspective project can be viewed, downloaded and printed below. Enjoy


Space:
An element of art by which positive and negative areas are defined or a sense of depth achieved in a work of art.



Artist: Filippo Brunelleschi



Filippo Brunelleschi
was an Italian designer and a key figure in architecture, recognized to be the first modern engineer, planner and sole construction supervisor. He was one of the founding fathers of the Renaissance. He is generally well known for developing a technique for linear perspective in art and for building the dome of the Florence Cathedral.

The handout below will help students get started on understanding key concepts for this specific project. The students will have time in class and out of class to look at the handout provided by the teacher. You can look, download and print it below. Enjoy!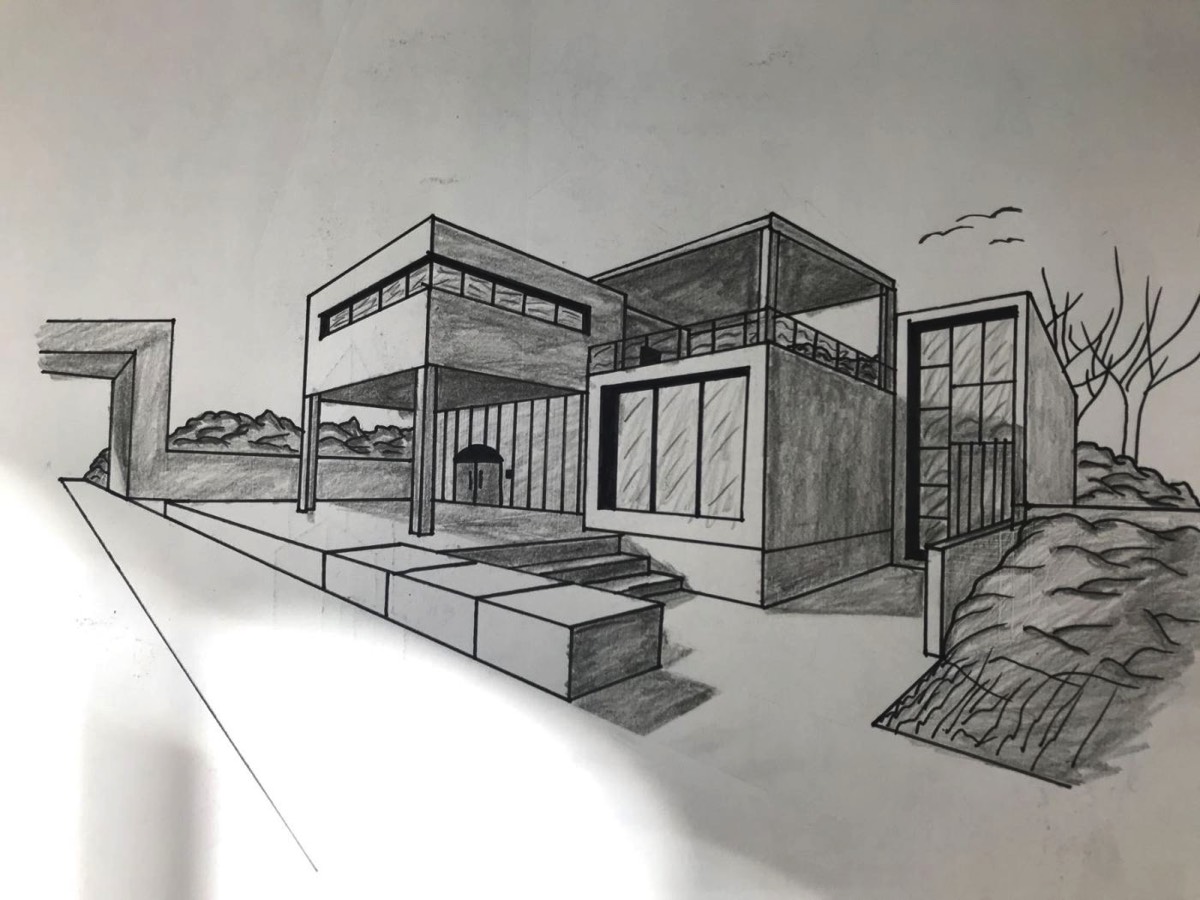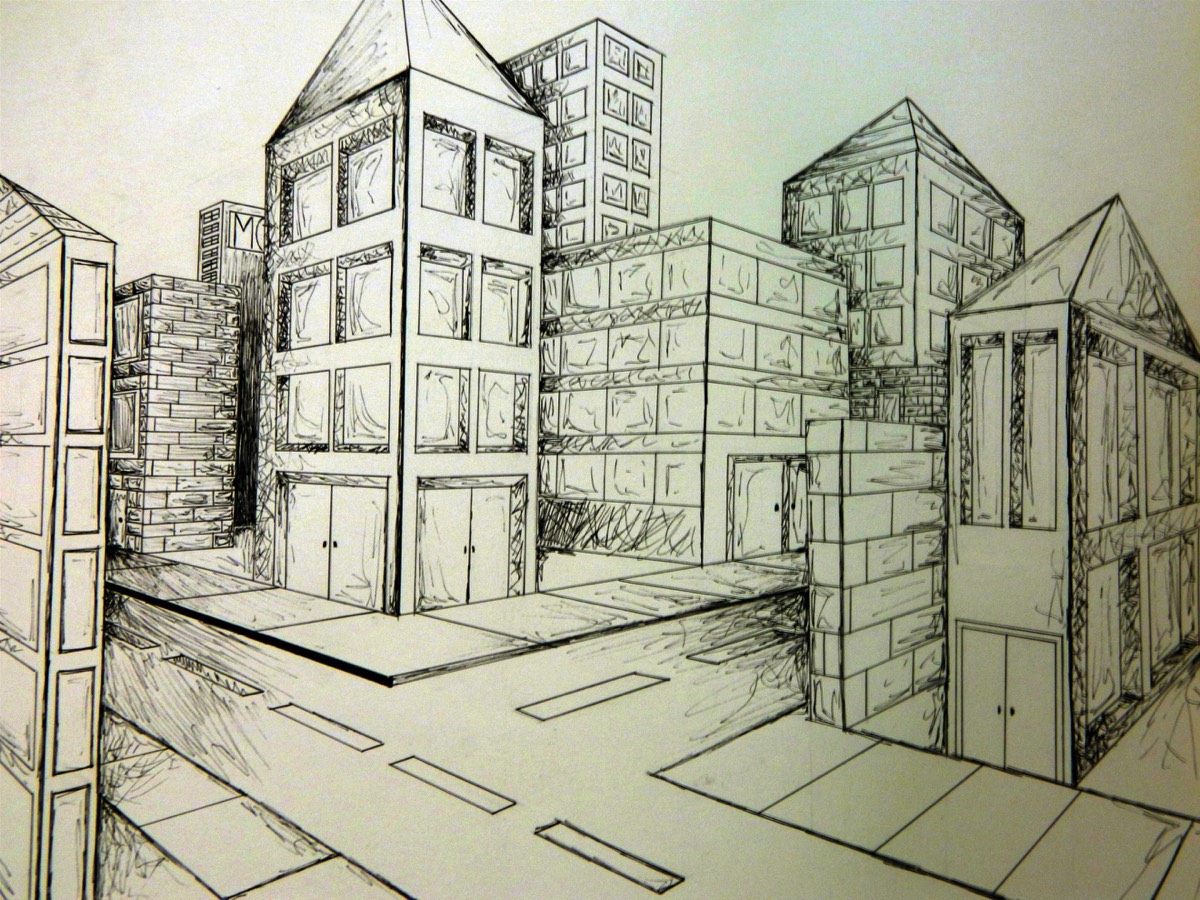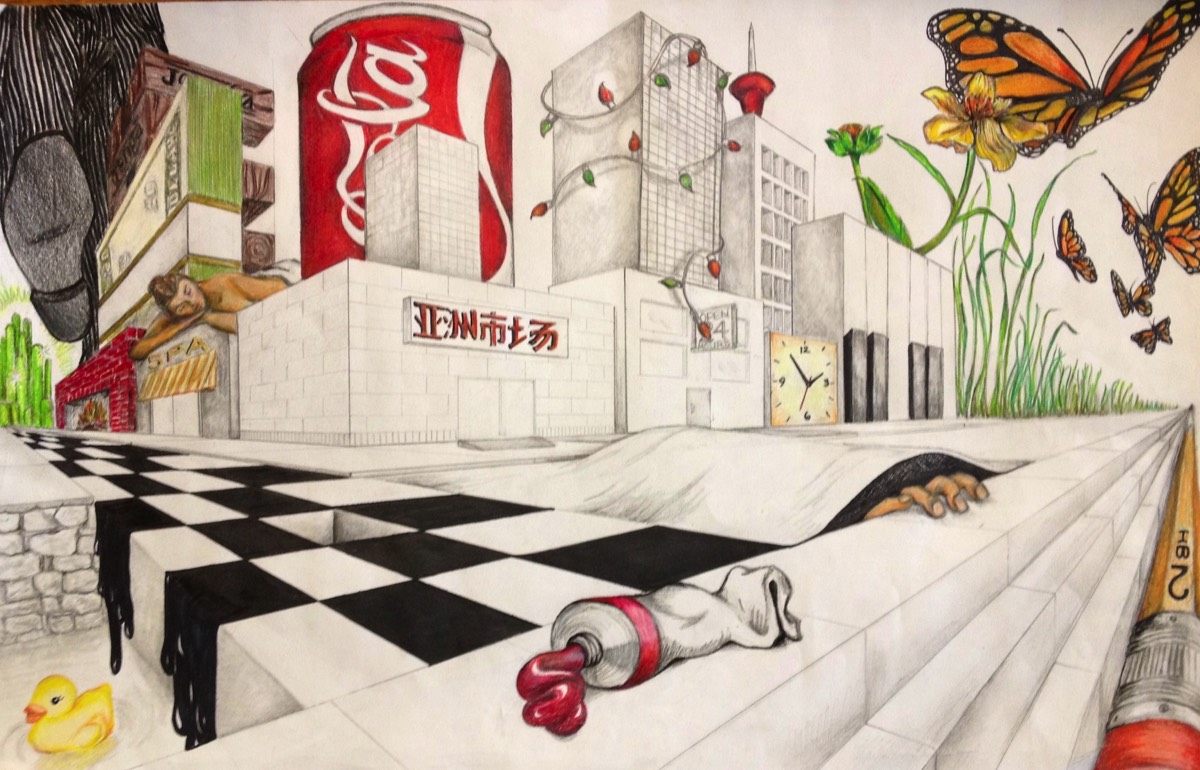 Project Supplies:
The student will need the following supplies to complete this assignment:
-
Pencil (2H, HB)

-
Paper

-
Eraser

-
G2 Ink Pens

-
Permanent Marks