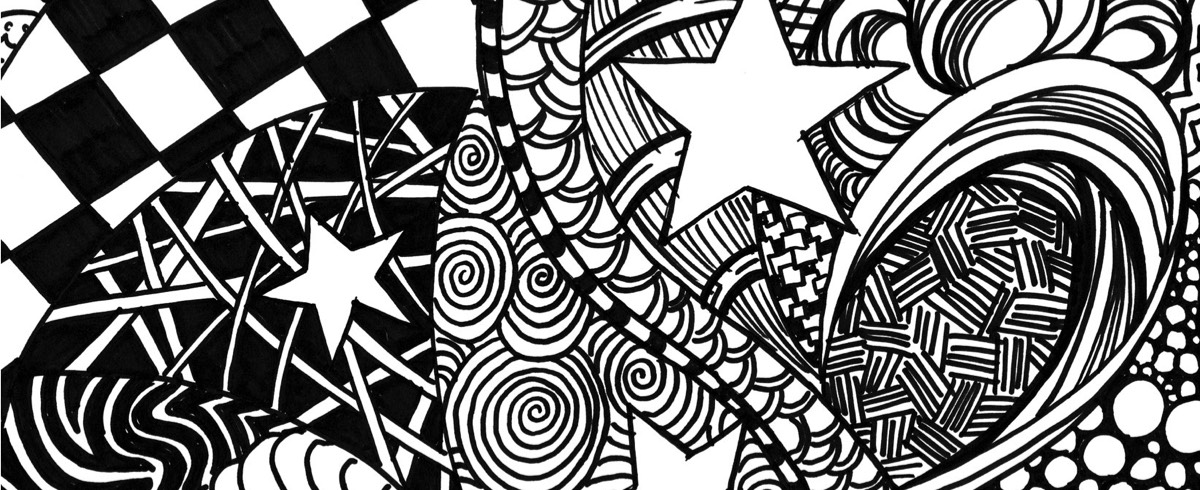 Project Description:
Zentangle calms the mind. It helps reduce stress and improve focus. This is relaxing turns drawing simple patterns into artistic design. The
Zentangle
art form and method was founded by Rick Roberts and Maria Thomas. It can be done anywhere and no artistic talent is needed. The students will be learning to create fascinating designs using this fun and easy method.


LearningTargets:
The student will:
-
Be able to create a piece of artwork using the elements of art, line shape, color (black & white) value, texture and space (creativity & critical thinking).

-
Be able to create a unified piece of artwork using the principles of design; specifically, pattern, repetition, rhythm, movement and variety.
-
Recognize, compare and use different media to create their artwork.

-
Develop a respect and appreciation for the artwork of artists, including classmates' art.

-
Recognize and compare differences in other students work and learn to appreciate other perspective

-
Create representational and abstract art.

-
Learn to create proper shading and blending.

-
Communicate thoughts, feelings and experiences to others through art.

Enduring Understandings:

6-8
th
Grade students will develop designs, while working with positive negative space. The students will be focusing specifically on the idea of line and how it is used to create artwork.


Essential Questions:

What is zentangle?
Who invented this style of art?
What is positive and negative space?

What are the elements and principles of design are being used?

Rubric:
Rubrics have become popular with teachers as a means of communicating expectations for an assignment, providing focused feedback on works in progress, and grading final products. A rubric is a document that articulates the expectations for an assignment by listing the criteria, or what counts, and describing levels of quality from excellent to poor.


Rubrics are often used to grade student work but they can serve another, more important, role as well: Rubrics can teach as well as evaluate. When used as part of a formative, student-centered approach to assessment, rubrics have the potential to help students develop understanding and skill, as well as make dependable judgments about the quality of their own work. Students should be able to use rubrics in many of the same ways that teachers use them—to clarify the standards for a quality performance, and to guide ongoing feedback about progress toward those standards.

The rubric for the zentangle project can be viewed, downloaded and printed below. Enjoy



Line:
An element of art defined by a point moving in space. Line may be two-or three-dimensional, descriptive, implied, or abstract.



Artist : Rick Roberts & Maria Thomas


Rick Roberts and Maria Thomas
are the creators of a worldwide phenomenon called "Zentangle". They created this new and unique art form just thirteen years ago in Central Massachusetts. They designed a system for drawing intricate patterns that anyone can learn and produce. This method is being taught all around the world and is more then just a hobby. It's being taught in schools, both primary, high school and college. Hospitals are using this method to aid people in recovering from physical and psychiatric health issues.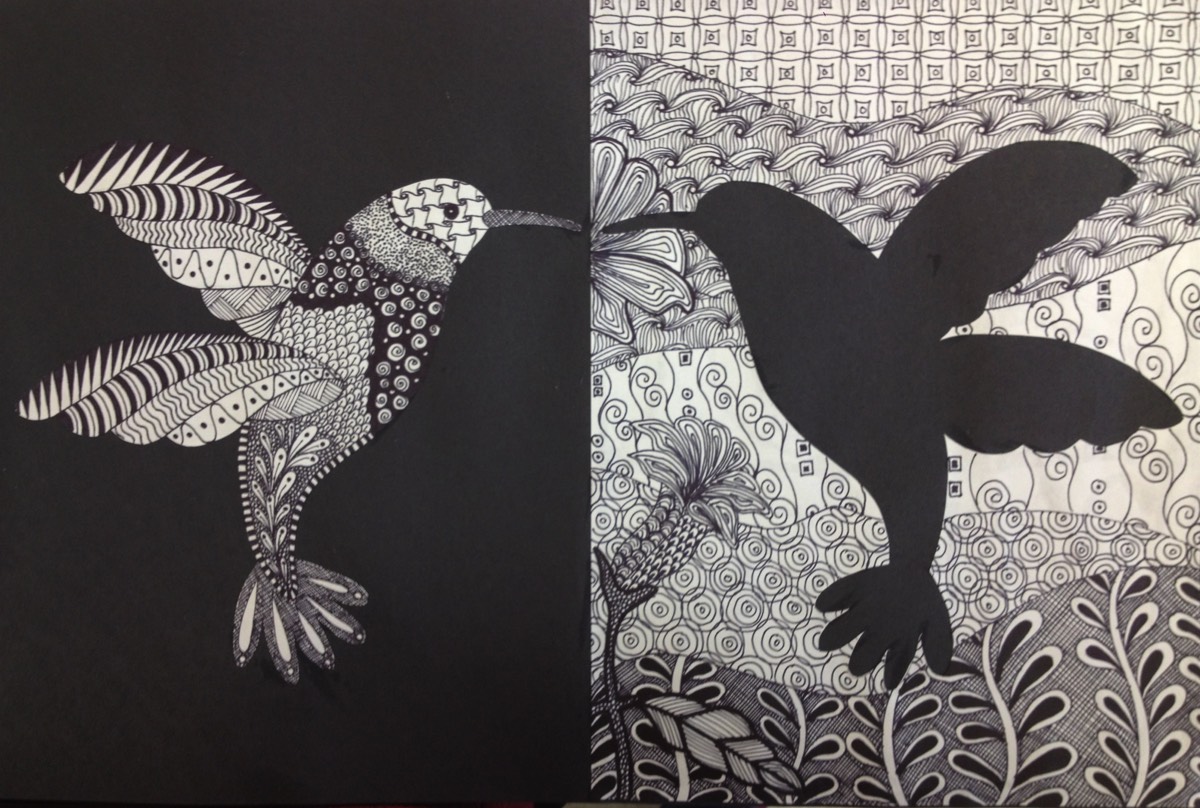 Project Supplies:
The student will need the following supplies to complete this assignment:
-
Compass

-
Ruler

-
Stencils

-
Computer / Printer

-
G2 Ink Gel Pens

-
Permanent Marks

-
Blending Sticks